Hello Ponderer,
In this post I will be sharing with you three things I have been loving this month of June! Lets get right to it.
Leah Alexandra Jewellery
I have been following Leah Alexandra Jewellery on Instagram for over a year now and I love their jewellery. Last year my sister got me a pair of onyx earrings and a blue topaz ring from this brand, which I wear all the time. This year we decided to go to their annual sale which took place on the 22nd and 23rd of June. We got a couple of lovely pieces that we have already been wearing. We got matching labradorite rings, a pair of turquoise studs- that I had my eyes on last year, an onyx ring and a pink ruby ring (I think – I can't confirm as I cannot find this ring on their site anymore).
TV Series: Downton Abbey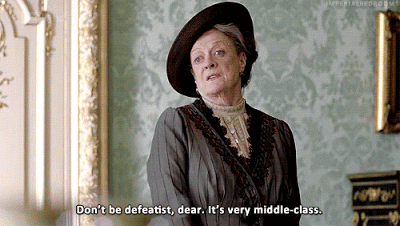 I came across this series as I was trying to find something new to watch after watching Cable Girls on Netflix. This TV show is set in England during the 20th century. If you like seeing what life was like for people in England during this time period, this is definitely a must watch. It's so different from life today. You get to see the struggles women had, trying to find their place in society. You also get a glimpse into what life was like during war.  I believe a movie is currently being filmed for Downton Abbey and I cannot wait to watch it when it comes out.
Makeup: NYX Micro Brow Pencil
I believe that brows are the most important part of my face. They frame the face. I found the NYX Micro Brow Pencil at my local shoppers drugstore and decided to try it out. I have been using it for a few weeks now and absolutely love it. I picked the shade ESPRESSO, however I would consider trying the shade BLACK next time since my brows are fairly dark. It does a great job at filling in my brows. This NYX Micro Brow pencil is a great dupe for the Anastasia Beverly Hills Brow Wiz.
That's it for the month of June. Check out my May favourites to see what else I have been loving this year. Let me know in the comments section some of your current favourites, I would love to try out some new things!
See you soon,
-Shazia xx