Today I came across 100% Hotter on Netflix as I was searching for something new to watch. The description of the show made it sound interesting, like Queer Eye where people are given makeovers. I like watching such shows as you can see how happy it makes the individual. You can see how makeover's in Queer Eye positively impact the individual. It boosts their level of confidence and allows them to envision a brighter future for themselves. Unfortunately this show is far from Queer Eye. I have only watched two episodes of 100% Hotter and can see how problematic it is.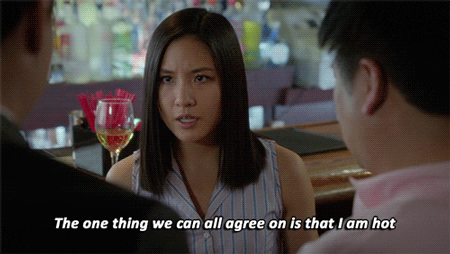 The concept of 100% Hotter is to tone down creative people's looks. The show begins with random people on the streets seeing pictures of the individual they are about to make "under" and rate their appearance. This itself is problematic on so many levels. Everyone's opinion on what is "hot" or "beautiful" is different, as it should be. Nobody should have the right to rate someone and bring down their level of confidence. It could be considered bullying.
I noticed that one of the judges pulled off one of the women being made over's hair extensions even though she repeatedly said "no, stop." No means no, no matter what the situation is. The judges on this show are rude, judgemental and conceited. They have no respect for anyone coming on the show. They make women who are confident and comfortable in their skin feel like trash, portraying their own insecurities on them.
I give this show a "scary two out of 10," and do not recommend watching it. I give it a two because I do think that it is entertaining, however I do not agree with the concept of the show. It is a disgrace that such tv shows are being aired on Netflix in 2018. It is not okay to put people down for the way they choose to dress and look. 100% Hotter is designed to turn creative individuals into cookie cutter people.
Let me know what your thoughts are on this show if you've watched it. What are your thoughts about the concept of the show? I'm really interested in what you think of it.
– Shazia xx
Please follow and like us: